LIFELINE MOBIL sliding door
Barrier access and generous comfort.
The LIFELINE MOBIL is the ideal shower for your demands: It is barrier-free, especially variable and offers plenty of space. And it offers unique showering comfort!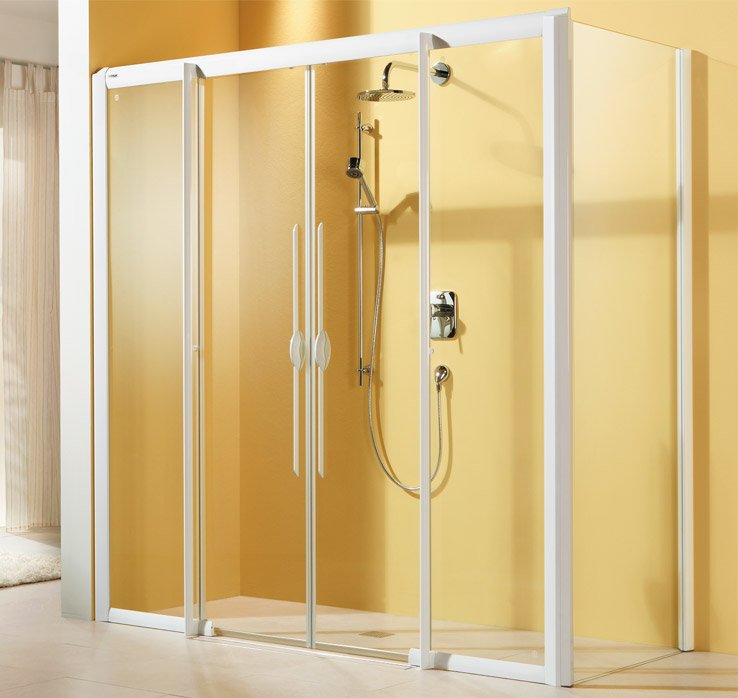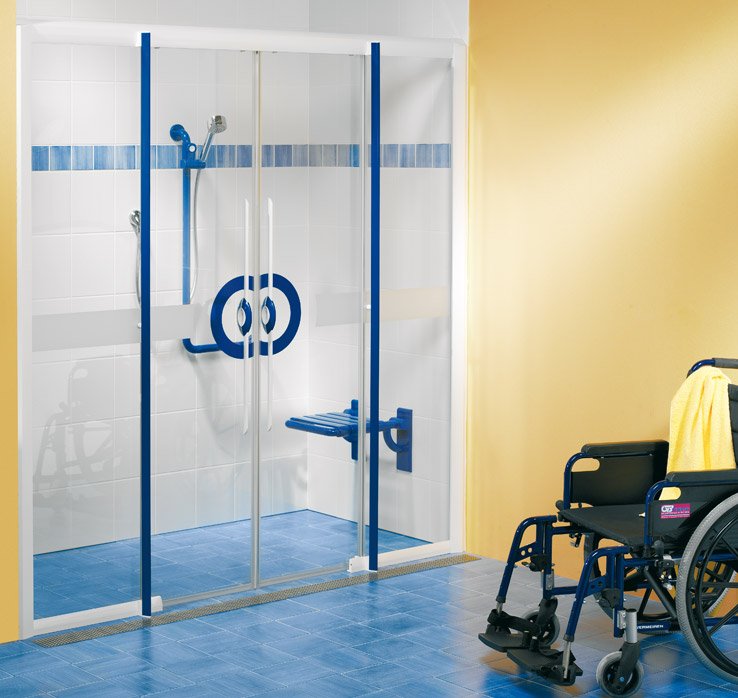 Details
Sketches

Click a sketch to start animation.

Quadruple sliding doors with side screen

Triple corner entry

Double corner entry

Triple sliding door with side screen

Double sliding door with side screen

Double sliding door in alcove

Triple sliding door in alcove

Quadruple sliding door in alcove

Materials & Colours

Frame colours 1-6

Learn more

White, Aegean, Manhattan

Pergamon, bahama beige, powder coated silver

Frame colours 7-11

Learn more

Matt Jasmine, Red (RAL 3003), Black

Ultramarine blue (RAL 5002), High-gloss siilver

Single pane safety glass (6mm ESG).

Learn more

In der LIFELINE kommt ein speziell wärmebehandeltes Sicherheitsglas (EN 12150) zum Einsatz, das widerstandsfähiger ist gegen Schlag, Stoß und Temperaturwechsel. Bei Glasbruch entstehen Glaskrümel, die eine Verletzungsgefahr deutlich reduzieren.
Downloads:
Cleaning & Care:
We recommend the Art-Squeegee included with every genuine-glass shower for wiping off the water from the glass after every shower. This is not necessary with ARTCLEAR GLASS. For hygienic and easy cleaning of your bathroom and shower, Artweger recommends the biodegradable Artweger Blitz Blank cleanser. It has optimum cleaning power without damaging the surfaces of Artweger products. Artweger Blitz Blank is available from your bathroom dealer. Do not use on marble or calciferous stone!