CITY LINE TOP tub folding screen
The CITYLINE TOP tub folding screen with its elegant, frameless completely glass construction is not only reliable splash protection but a design object for your bath at the same time. Round forms shape the style. Gently rounded glass provides unobtrusive momentum; the rounded hinges blend harmoniously into the overall exclusive image.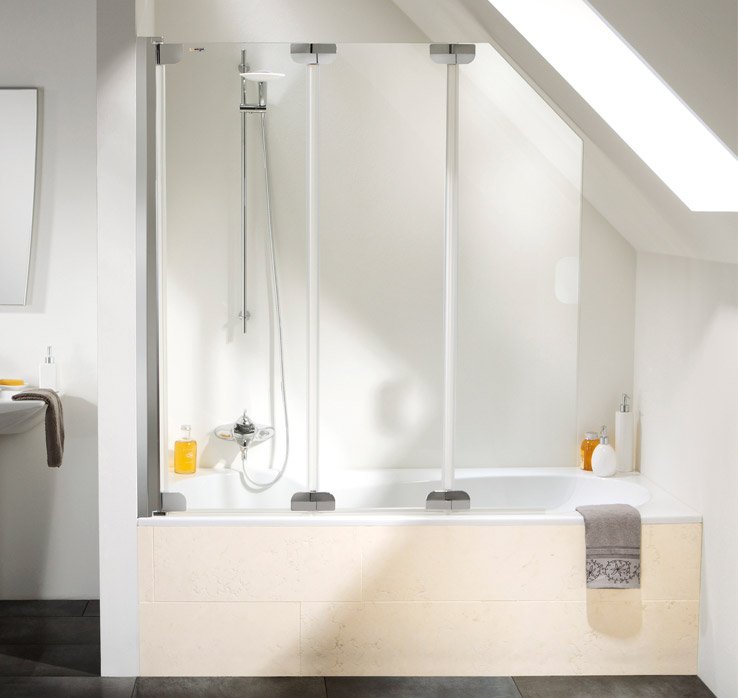 Details
Sketches

Click a sketch to start animation.

Materials & Colours

Single-pane safety glass (6 mm).

Learn more

In the Artweger CITYLINE TOP, special heat-treated safety glass (EN 12150) is used, which is more impact-, shock- and
temperature-resistant. If the glass breaks then little crumbs are created which greatly reduces the possibility of injury.
Cleaning & Care:
We recommend the Art-Squeegee included with every genuine-glass shower for wiping off the water from the glass after every shower. For hygienic and easy cleaning of your bathroom and shower, Artweger recommends the biodegradable Artweger Blitz Blank cleanser. It has optimum cleaning power without damaging the surfaces of Artweger products. Artweger Blitz Blank is available from your bathroom dealer. Do not use on marble or calciferous stone!