The TWINLINE - More comfort and safety for all ages.
You are in the prime of your life. You appreciate good design as well as comfort and convenience. The bathroom is a place for you to relax and unwind, especially by taking a bath. But you still want to keep the shower. And have space for a few nice things.
Choosing a TWINLINE fulfils all of these requirements in one go. A full-sized bathtub and a comfortable shower, all in the space of a conventional bathtub. And it offers extra safety because the integrated door allows comfortable walk-in access to the bathtub and shower.
Plan for the future
No matter what life brings, at least with a TWINLINE in the bathroom, you are prepared for many eventualities. For bathing and for health baths, the TWINLINE can be used as a bathtub. And for daily hygiene there is the shower. Even later on with a bad back or sore knees, the TWINLINE can be used safely, because the integrated door allows easy access to the tub. And if standing up after bathing gets too difficult, you can upgrade and add an integrated ARTLIFT seat lift - the ultimate comfort package!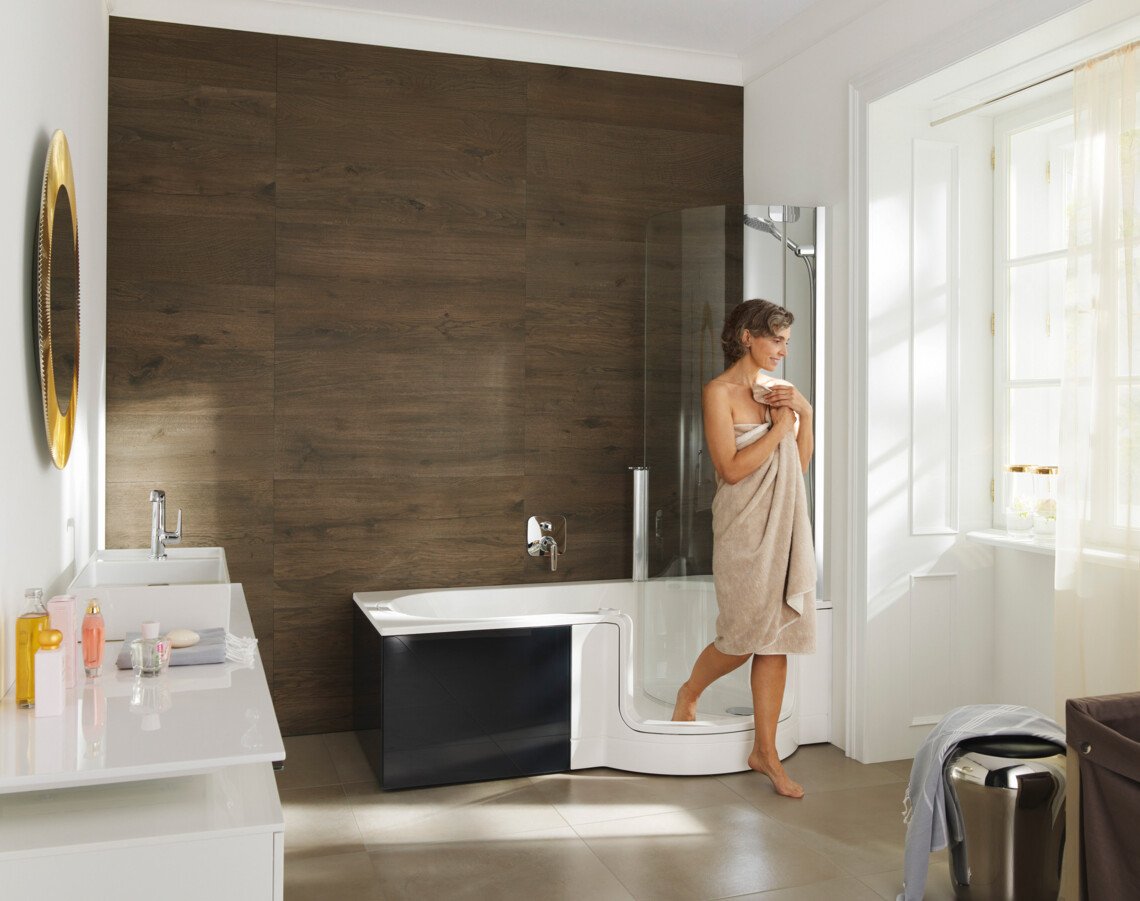 SHOWER DOOR INCLUDED
Both the TWINLINE 1 models and the TWINLINE 2 models have an integrated door to the bath tub to allow easy walk-in access.
Picture TWINLINE 1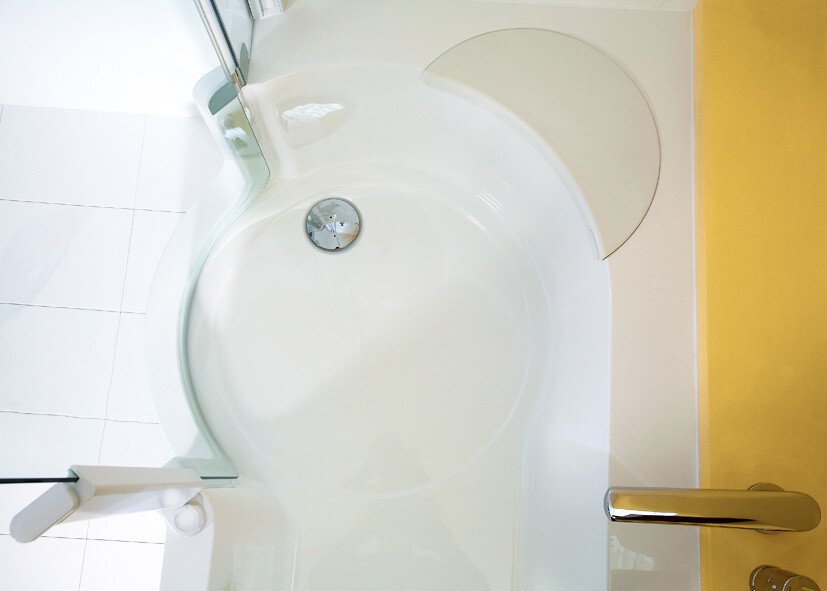 XXL SHOWER AREA
The TWINLINE 1 has a widened form in the shower area and the rounded door gives plenty of room for an XXL shower zone.
An internal continuous seal ensures it is 100% leakproof.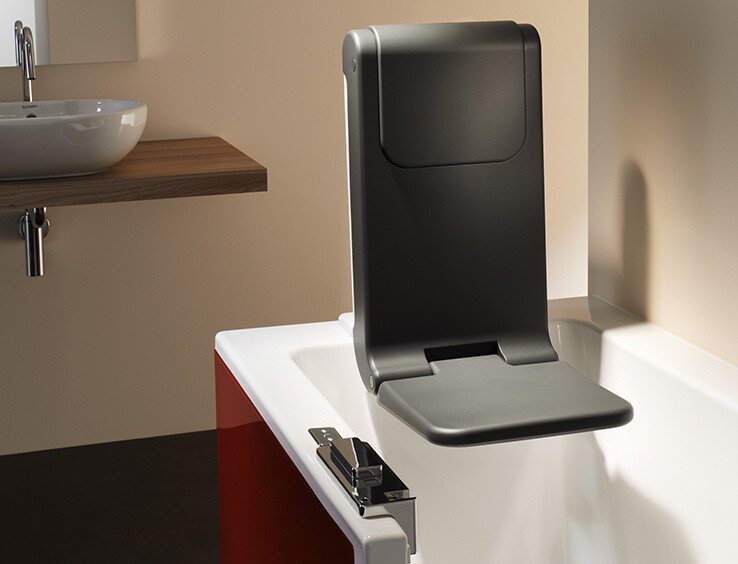 Upgrade with a seat-lift
The ARTLIFT design enables an upgrade with a seat-lift. This means the difficulty of sitting and standing before and after bathing is no longer a problem.
"We spent a long time thinking about our bathroom design as we wanted it to meet our needs over a long period of time. Then we discovered TWINLINE. A shower and bathtub in one with a door is exactly what we needed. And it is very good to know that if we need it later, when we are not so fit and able, we can have a comfortable seat-lift added to the bath."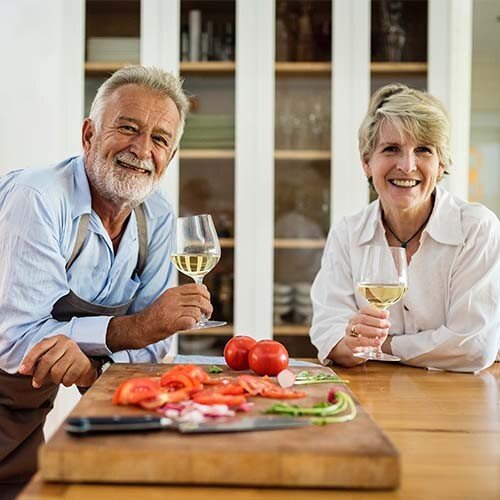 COMFORTABLE solution for every day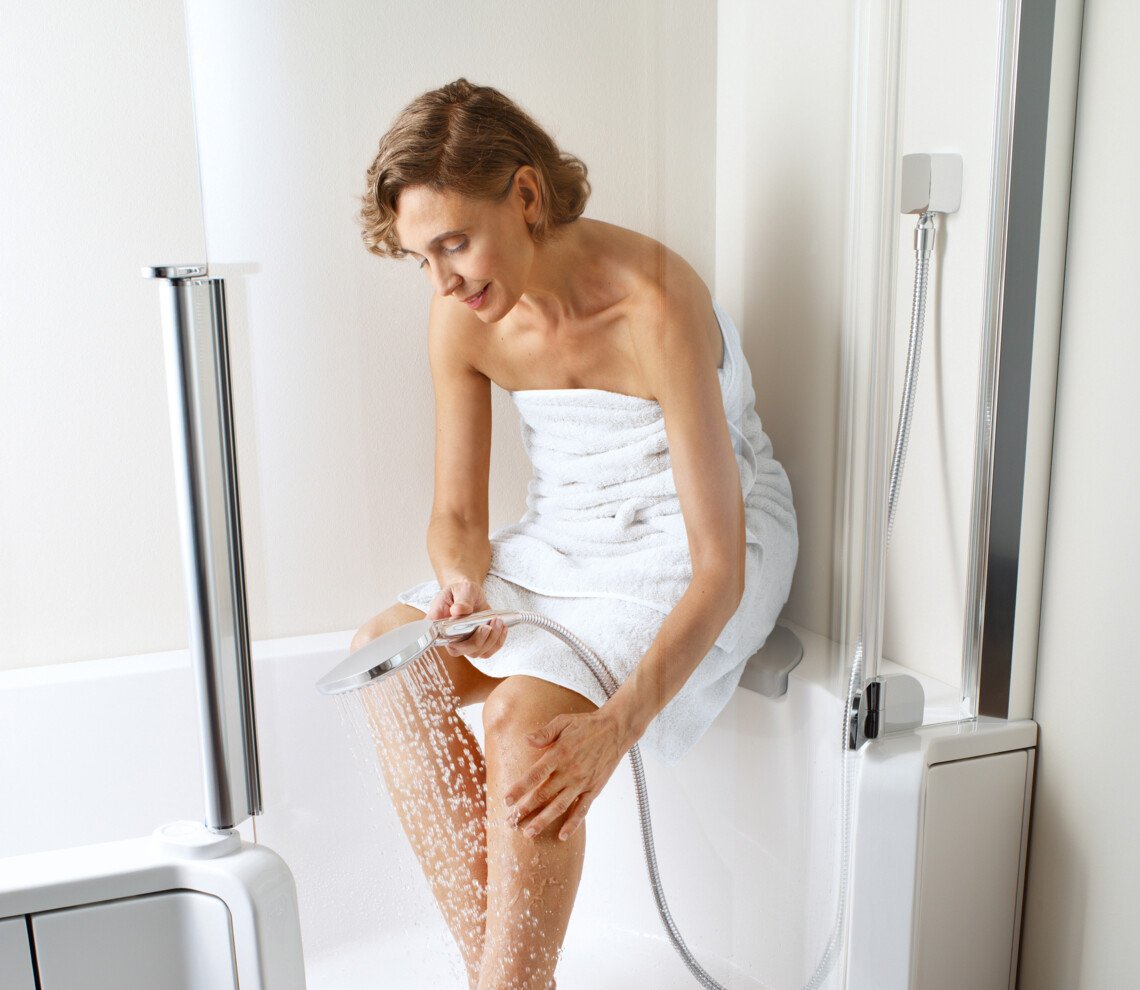 PRACTICAL SHOWER SEAT
A corner seat in the shower area offers a comfortable place to sit during and after showering. The seat is easily removable for cleaning.
Picture TWINLINE 1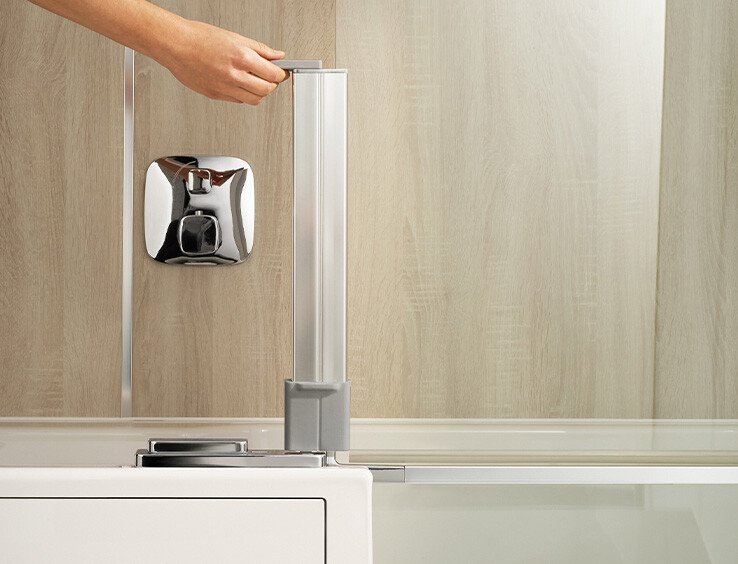 DOOR OPENING WHILE STANDING
Entering the TWINLINE is comfortable due to the higher mounted handle. The door saves space by opening inwards.
Picture TWINLINE 2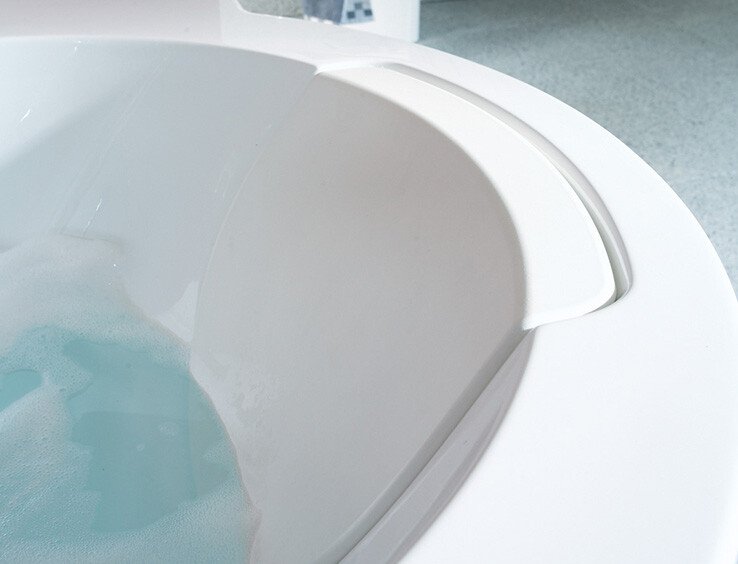 COMFORT WHILE BATHING
The comfortable neck support to lie against in the bathtub makes leisurely bathing a real pleasure.
Picture TWINLINE 2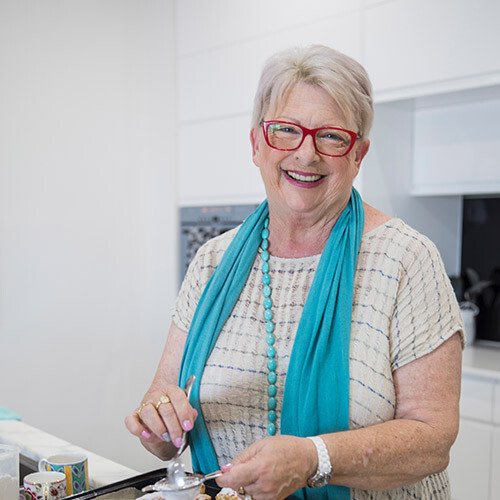 "For me a bath is a must. But climbing into the bathtub is much too dangerous. Therefore I am very happy that there is the TWINLINE. It means that I can walk easily and safely into the bath."