ARTLIFT
Shower. Bath. Seat Lift.
Your guarantee for mobility in the bathroom.
ARTLIFT is a prime example of what a modern bathroom should provide nowadays: Clean design, innovative technology and convincing comfort. ARTLIFT combines the advantages of the unique shower bath with a comfortable seat lift. In this way Artweger has created a first of its kind all inclusive solution for mobility in the bathroom.
All ARTLIFT models are equipped with the easy to clean ARTCLEAR GLASS. Read more...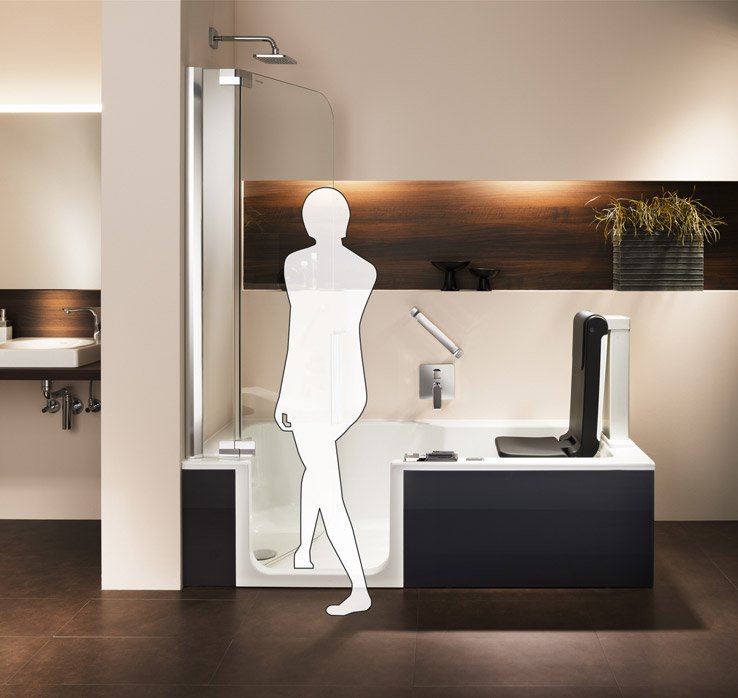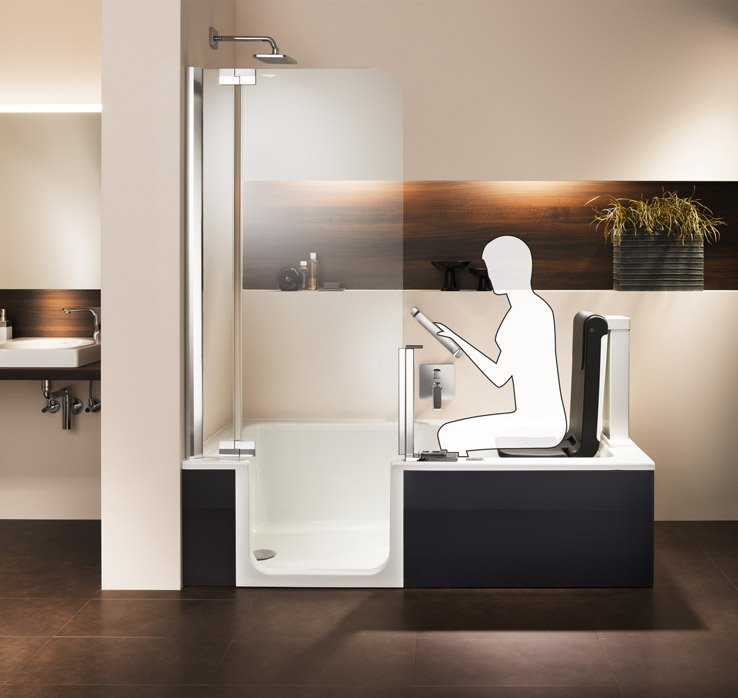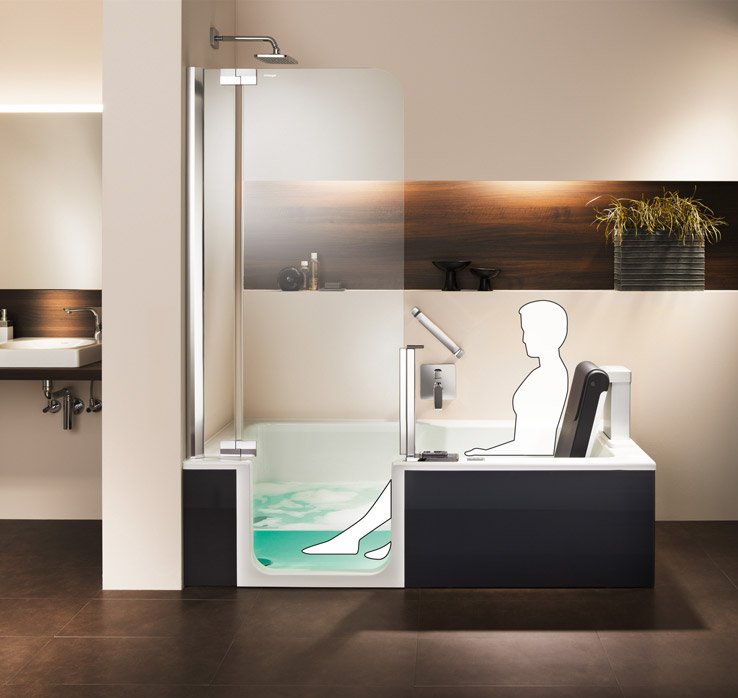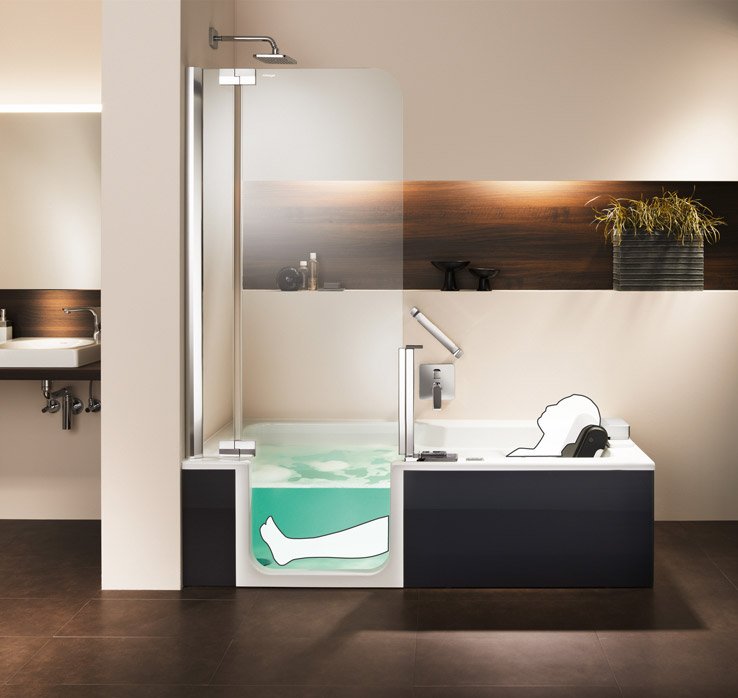 Product benefits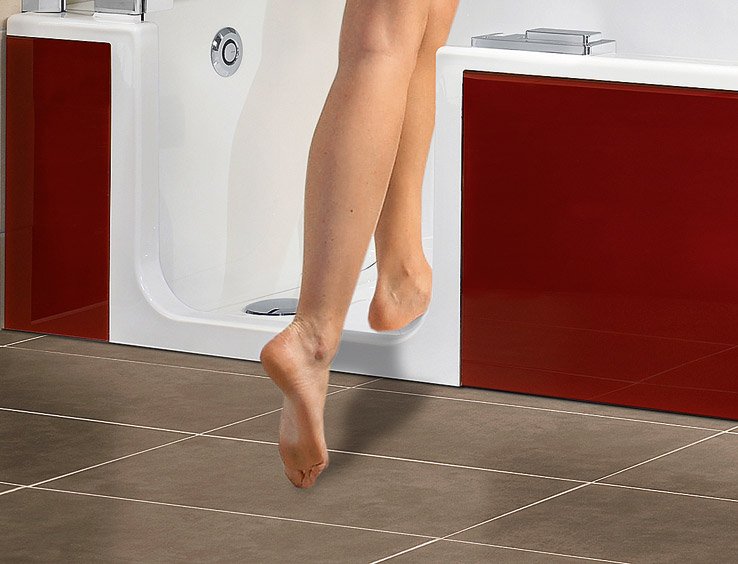 | | |
| --- | --- |
| 1 | Entry and exit |
| | You have never experienced such a comfortable bathtub: you open the TWINLINE 2 door and simply step in! The almost floor-level entry can be reduced from 17cm to a minimum of 5.5cm with professional installation. |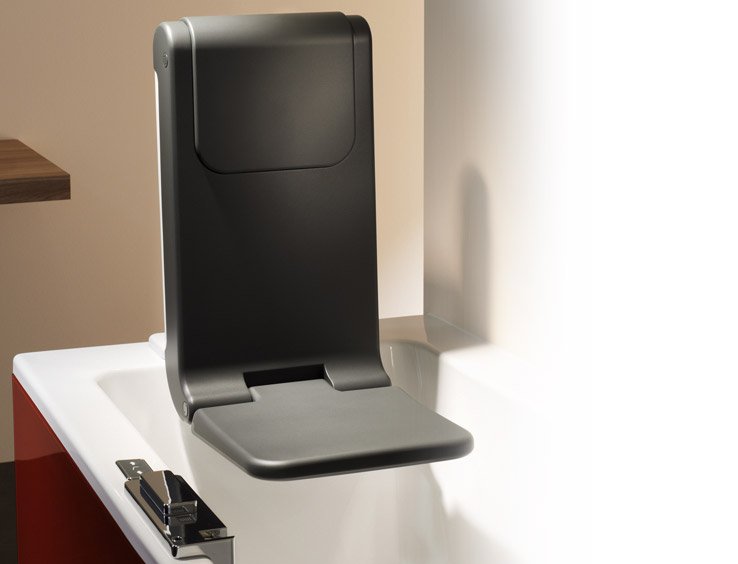 | | |
| --- | --- |
| 2 | Seat lift |
| | When the seat is in the upper position the backrest is vertical. That makes sitting down easier. When the seat is lowered the backrest automatically adjusts to a comfortable reclining position. |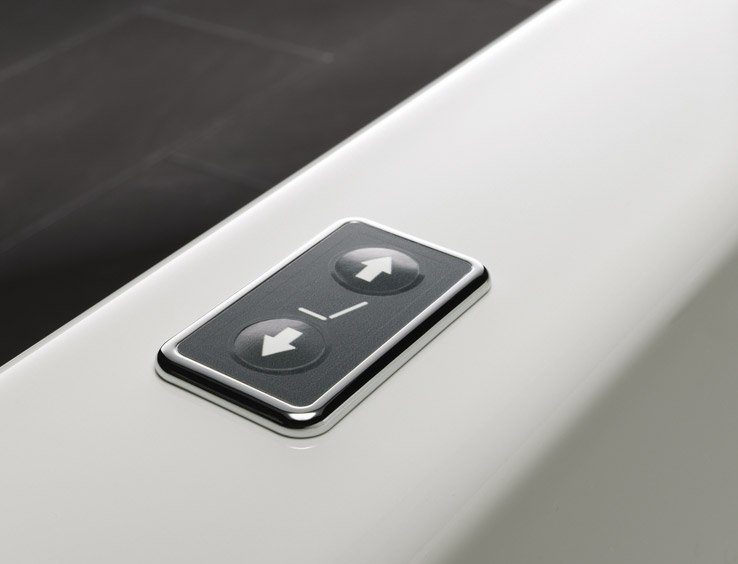 | | |
| --- | --- |
| 3 | Comfort at the press of a button |
| | As soon as you push a button the seat starts to move – up or down. Release the button and the seat stops automatically. |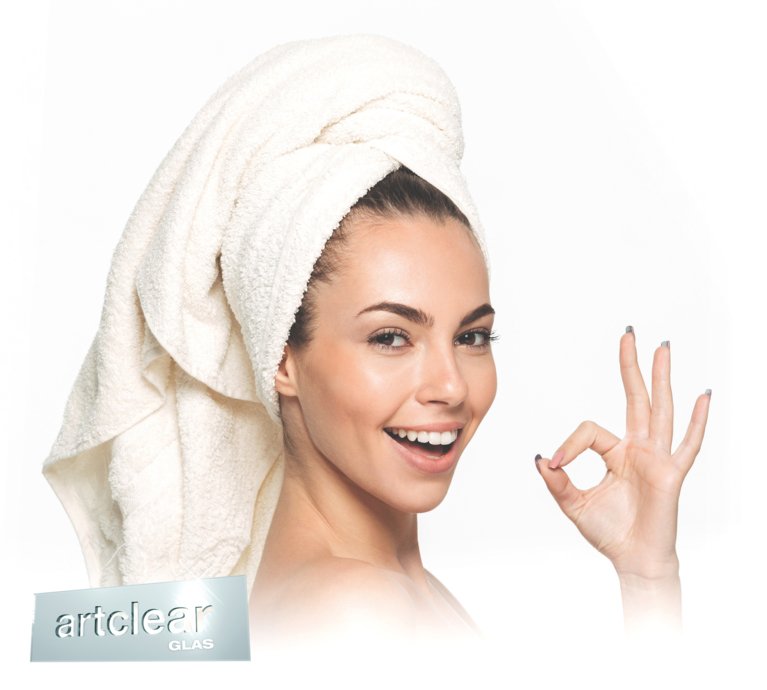 4

Clean glass - a shower life long

ARTCLEAR glass has a permanently easy-care surface. Water rolls off, dirt and lime can hardly settle. The cleaning effort is greatly reduced. Due to the UV-cured surface, the ARTCLEAR effect lasts a long shower life.


More info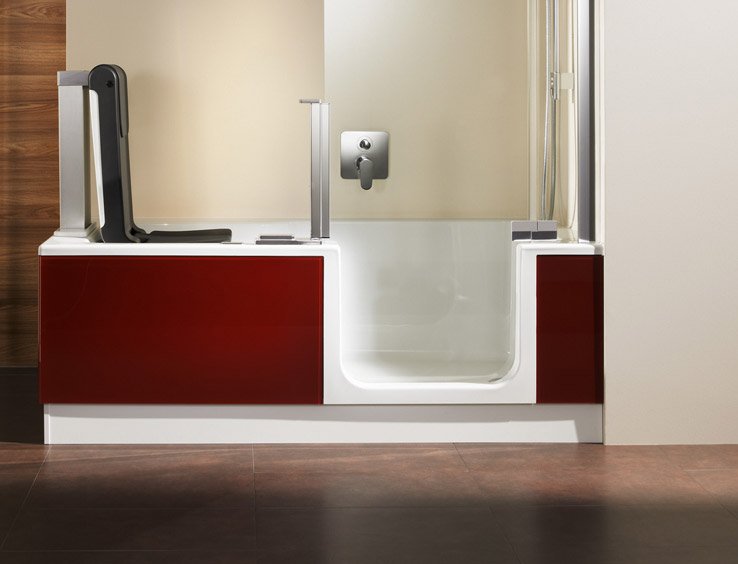 | | |
| --- | --- |
| 5 | Straight shape of the tub |
| | |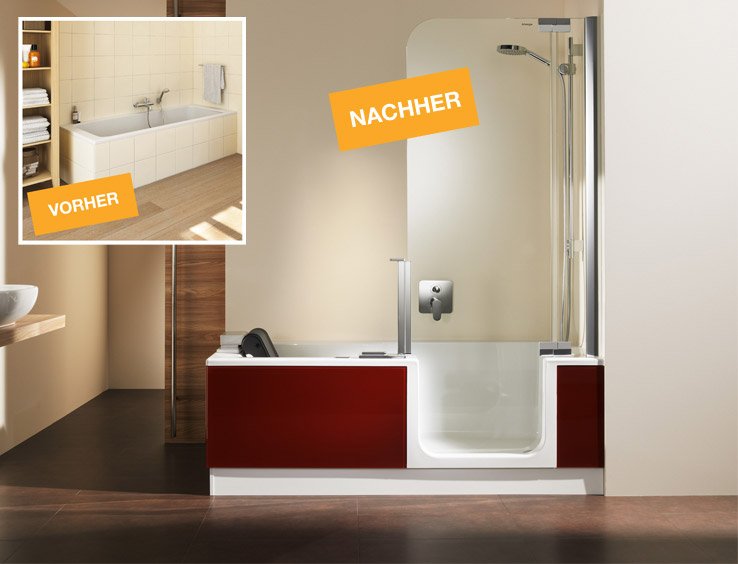 6

Bathtub exchange

in 24 hours

Exchange your old bathtub for a new TWINLINE 2 quickly and easily. Shower AND bathtub all-in-one on the same surface area without taking up any more additional space!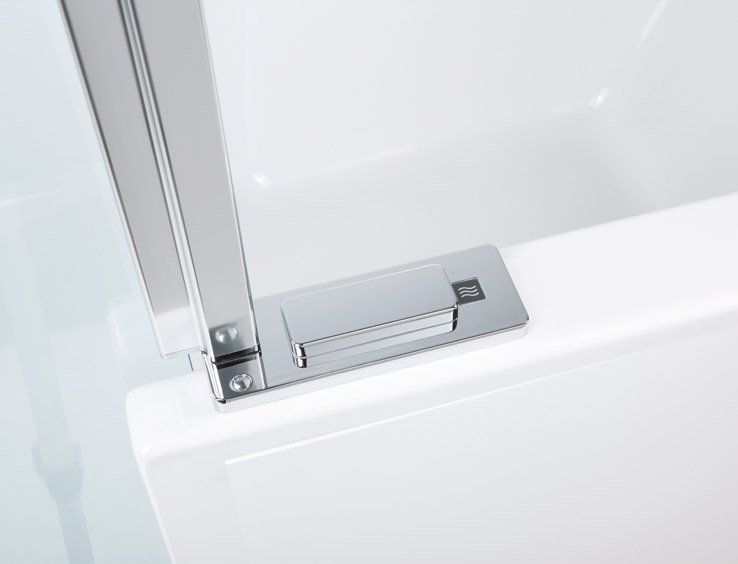 | | |
| --- | --- |
| 7 | Mechanical lock |
| | The mechanical safety lock is coupled with the drain. Filling of the bathtub is only possible when the door is locked. |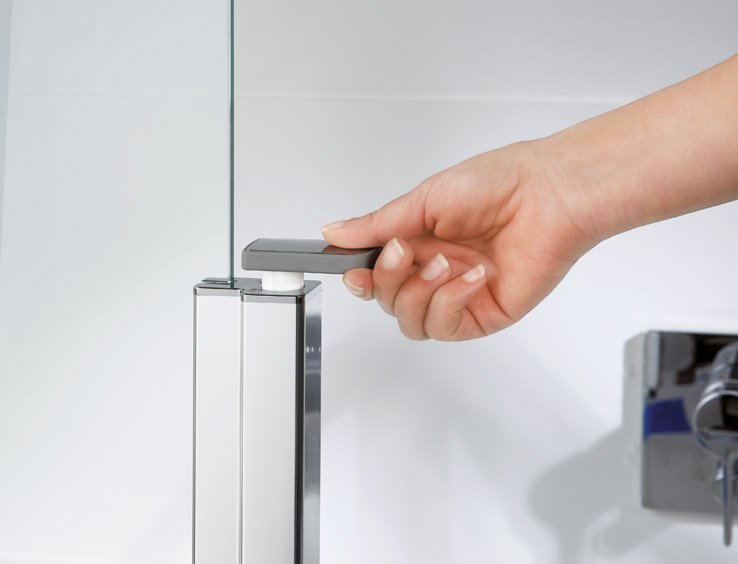 | | |
| --- | --- |
| 8 | Handle |
| | The vertical shower door handle can be comfortably operated while standing. Special rubberisation guarantees a firm hold. |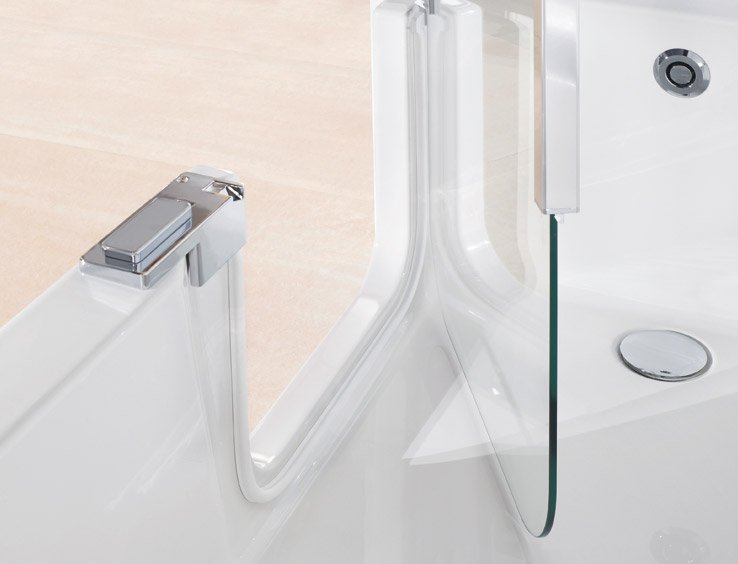 | | |
| --- | --- |
| 9 | Door seal |
| | A special continous door seal gurantees the ARTLIFT permanent and complete waterthightness. |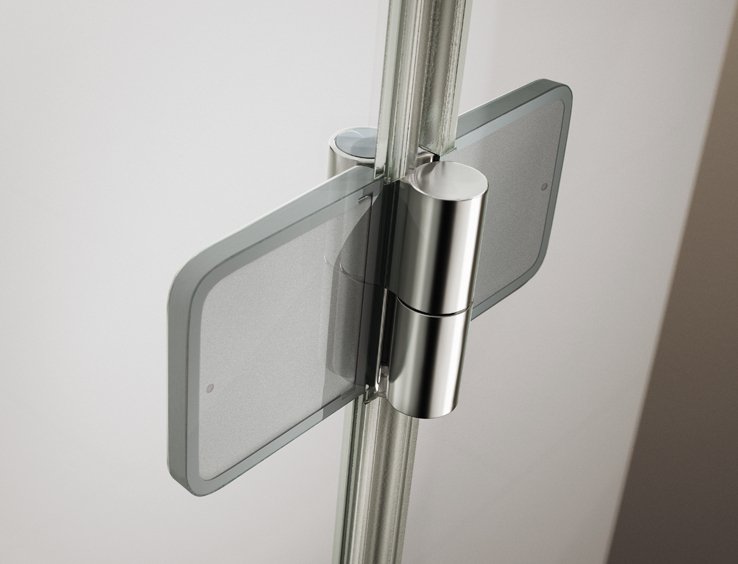 | | |
| --- | --- |
| 10 | Easy cleaning |
| | The inner surfaces of the glass remain completely smooth and especially easy to clean thanks to the hinges being adhered to the outside surface. |
Details
Sketches

Click a sketch to start animation.

ARTLIFT in the corner

ARTLIFT with side screen

ARTLIFT with divided door

ARTLIFT with divided door and side screen

Materials & Colours

Tub skirt with glass in White

Tub skirt with glass in Bordeaux

Tub skirt with glass in Anthracite

Skirt of ARTWALL

Learn more

The panels of the ARTWALL wall system can also be used as tub skirting.

Shower-tray colour white

Tub material

Learn more

New bathtub technology from Artweger with acrylic surface and sandwich construction = built up in several layers. The advantages: Optimum heat insulation, highly stable, especially effective sound proofing, pleasant surface, environmentally friendly and suitable for recycling because it is free of solvents.

Single-pane safety glass (ESG).

Frame colour white

Frame colour powder-coated silver

Frame colour high -gloss metal

Hinges, handle and locking unit in chrome
Special solutions:
Triangular cut-out on request.
Cleaning & Care:
After each use: Rinse with clear water and allow to dry. Once a week: Clean with a damp microfiber cloth. For hygienic and easy cleaning of your bathroom and shower, Artweger recommends the biodegradable Artweger Blitz Blank cleanser. It has optimum cleaning power without damaging the surfaces of Artweger products. Artweger Blitz Blank is available from your bathroom dealer. Do not use on marble or calciferous stone!
Products to combine: