Water tightness class
Not all showers are the same. Depending on the model and design different levels of protection against splash water can be obtained. The basic rule is: the higher the frame and overflow moulding, the better the protection. That's why Artweger has developed a range of models that meet this challenge reliably and precisely. However, if maximum transparency is required without any disturbing profiles, water may under circumstances leak out. A small price for sophisticated design, which is happily accepted by many customers.
VARIO SEALING SYSTEM:
Shower screens with the VARIO SEALING SYSTEM are delivered with an optional surge bar. You can decide during or after installation if you wish to use this surge bar. When inserted correctly, the optional surge bar increases the water tightness of your shower by one rating.
PLEASE NOTE:
We would like to point out that to comply with the requirements of the sealing standard NORM (DIN 14428) the surge bar included in the scope of delivery has to be installed. If the surge bar is not installed the sealing properties are reduced. We accept no liability for damage incurred in such a case.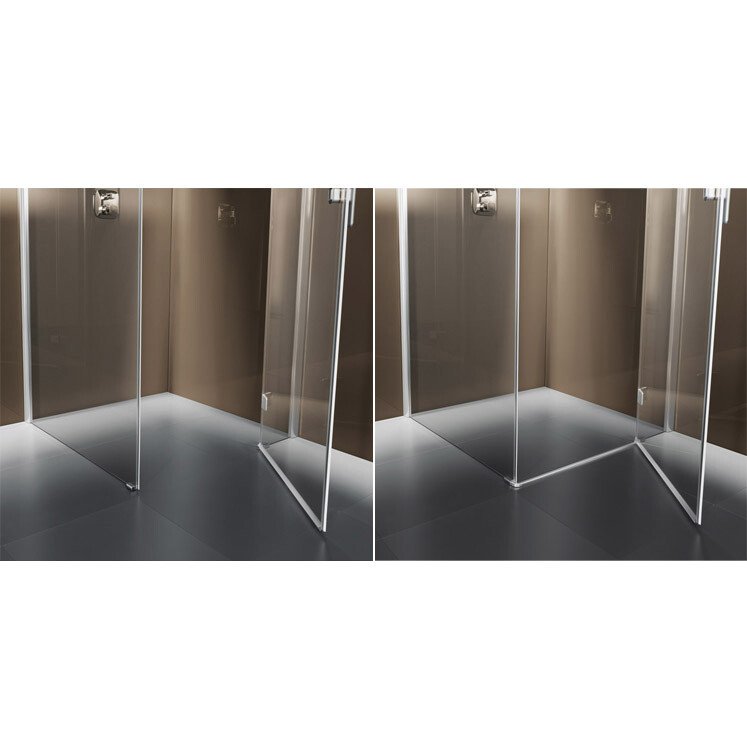 PRONOUNCED FRAME PIECES
The profile frame functions as a barrier and reliably protects against spraying water. This shower design guarantees the best level of leak-tightness.
The shower spray and accumulated splash water are held in the shower by the high floor frame piece (=overflow moulding). The higher the floor frame piece the less the risk of any drops leaking out.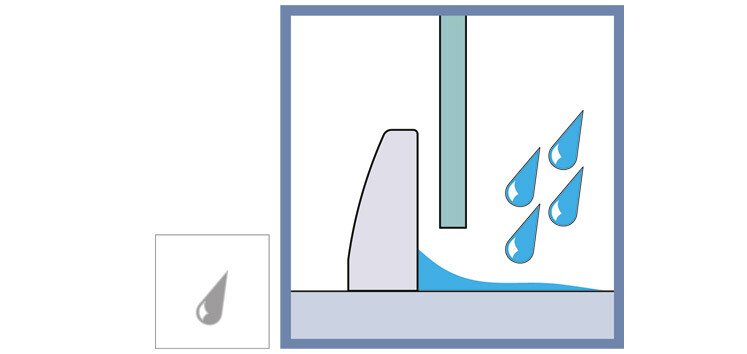 FLAT FRAMES
A flat overflow moulding (=floor frame piece) offers less protection against splashes. However, at ARTWEGER satisfactory watertightness is still achieved by the precise interaction between the seal (on the door) and the overflow moulding (on the floor).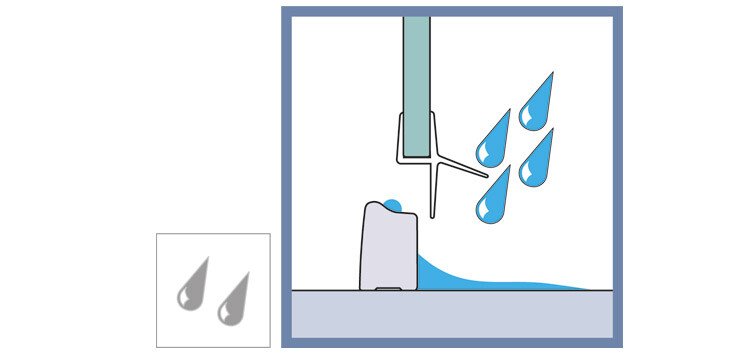 NO FRAME
If no overflow moulding is installed on the floor, splash water can escape more easily. With ARTWEGER models with a special lifting and sinking hinge, the door is placed directly on the floor. This achieves considerable protection against splash water.
When using on tiled floors, a drainage channel or sloping tiles (slopes for drainage within the shower area) are required.