TWINLINE 1
The 1-2 punch in the bathroom –
the classic shower bathtub.
Whether you prefer baths or showers, the Artweger TWINLINE 1 makes both possible! As the Artweger TWINLINE 1 is both: a fully-fledged shower and a comfortable bathtub!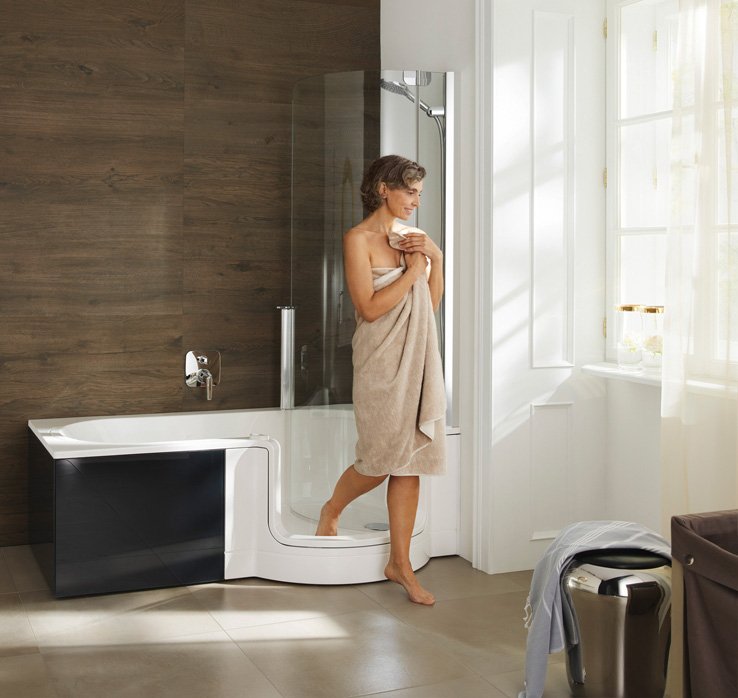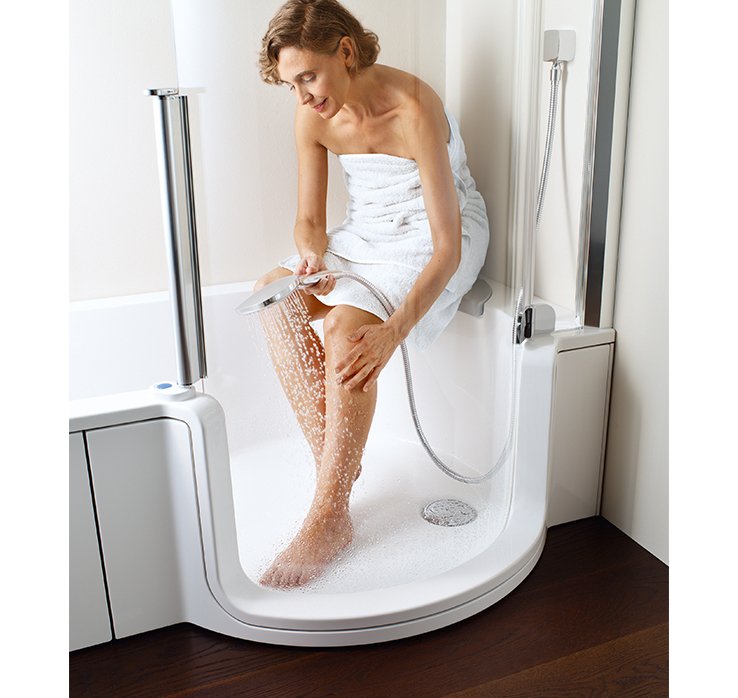 Product benefits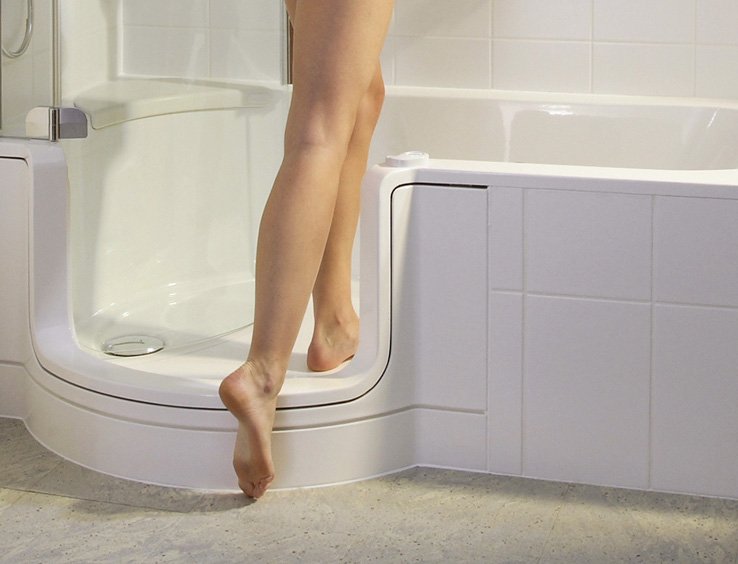 | | |
| --- | --- |
| 1 | Comfortable entry and exit |
| | Access height 18 cm which can be reduced to 7 cm |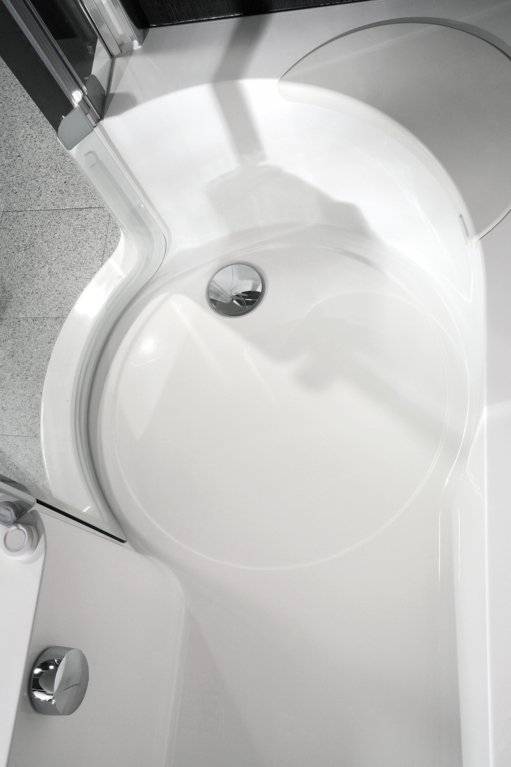 | | |
| --- | --- |
| 2 | Shower surface |
| | Generous shower: the widening of the tub guarantees XXL showering pleasure. |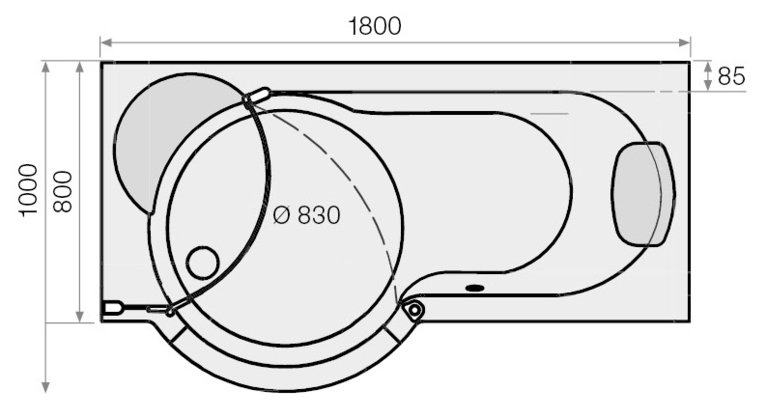 | | |
| --- | --- |
| 3 | Spacious bathtub |
| | The TWINLINE 1 offers plenty of space to recline for a long bath. |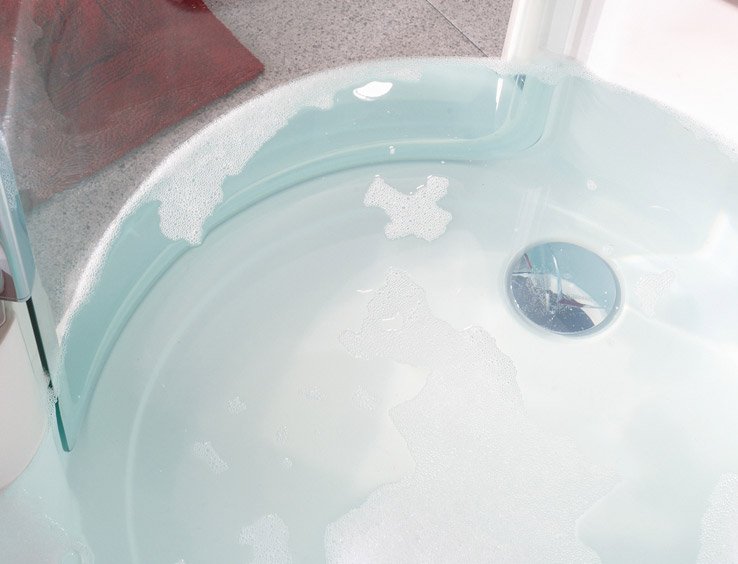 | | |
| --- | --- |
| 4 | Seal |
| | Watertight all-round. The continuous seal made in high Artweger quality makes the TWINLINE 1 watertight (like a washing machine). |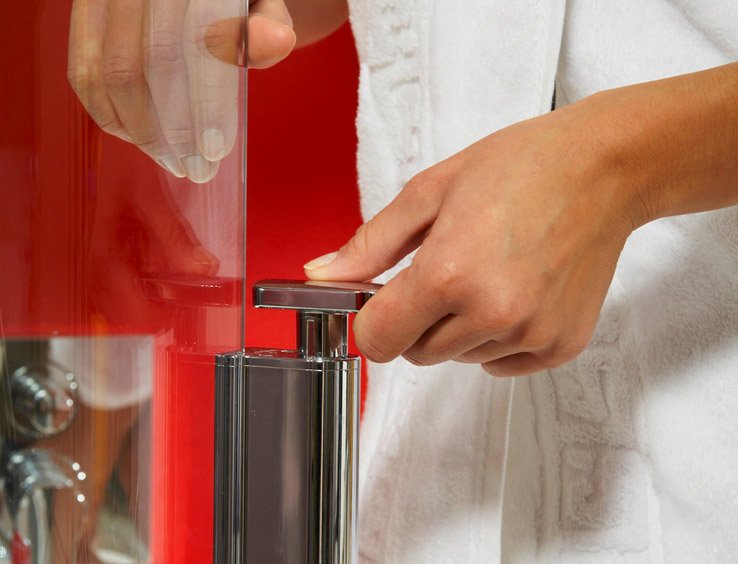 | | |
| --- | --- |
| 5 | Handle |
| | The intuitively operated handle with safety catch can be conveniently opened when standing and it automatically engages when closing the door. To open it is simply pulled upwards. |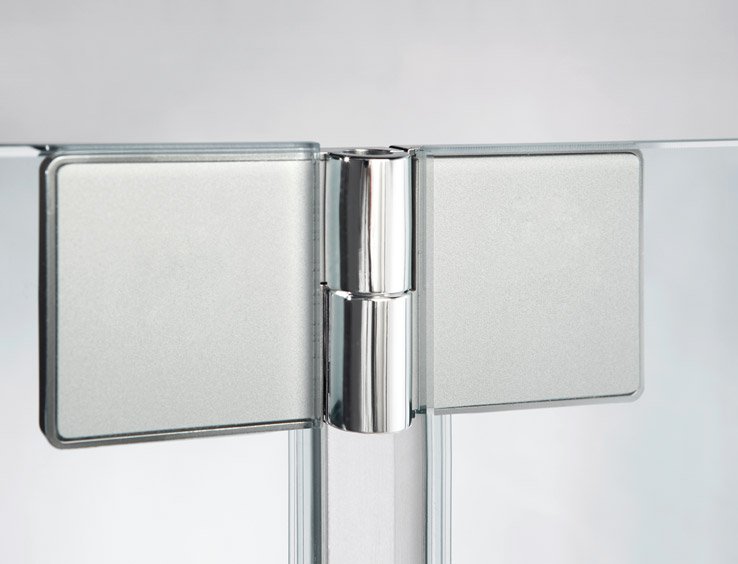 | | |
| --- | --- |
| 6 | Easy cleaning. |
| | The inner surfaces of the glass remain completely smooth and especially easy to clean thanks to the hinges being adhered to the outside surface. |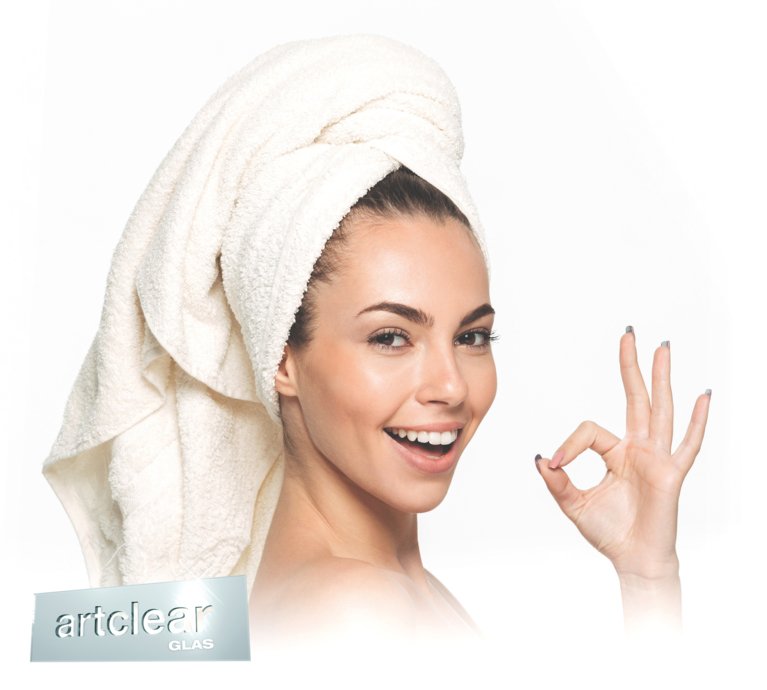 7

Clean glass - a shower's life long (optional)

ARTCLEAR glass has a permanently easy-care surface. Water rolls off, dirt and lime can hardly settle. The cleaning effort is greatly reduced. Due to the UV-cured surface, the ARTCLEAR effect lasts a long shower life.


More info
Details
Sketches

Click a sketch to start animation.

TWINLINE 1 in the corner

TWINLINE 1 with side screen

Materials & Colours

Plastic tub in white

Glass skirting in White

Glass skirting in bordeaux

Glass skirting in anthrazit

Skirt of ARTWALL

Learn more

The panels of the ARTWALL wall system can also be used as tub skirting.

Shower-tray colour white

Material

Learn more

Highly stable and durable composite material with glossy GELCOAT surface.
The advantages: Warm surface, pleasant to the touch. Very smooth and easy to clean. Particularly durable and resistant to wear. Also resistant against chemicals and solvents. Can be repaired.

Single-pane safety glass (ESG)

Learn more

In TWINLINE, special heat-treated safety glass (EN 12150) is used that is more impact-, shock- and temperature-resistant. If the glass breaks, glass granules form, reducing the danger of injury considerably.

Frame colour white

Colour silver
Special solutions:
Triangular cut-out on request.
Cleaning & Care:
We recommend the Art-Squeegee included with every genuine-glass shower for wiping off the water from the glass after every shower. This is not necessary with ARTCLEAR GLASS. For hygienic and easy cleaning of your bathroom and shower, Artweger recommends the biodegradable Artweger Blitz Blank cleanser. It has optimum cleaning power without damaging the surfaces of Artweger products. Artweger Blitz Blank is available from your bathroom dealer. Do not use on marble or calciferous stone!
To the cleaning & care products
Cleaning the TWINLINE & ARTLIFT drain
The drain can be easily cleaned from the outside. Pull the drain handle upwards, pull out the insert with the plug, take out the plug and rinse. Clean the drain with a damp cloth, do not rinse the dirt down the drain.
Products to combine: