Whirlpool AIR equipment for all shower bathtubs!
Gentle luxury. Whisper jets & colored lighting.
The whirlpool of a slightly different kind: In the TWINLINE more than 24 gentle whisper jets were built into the tub. The air bubbles rise like sparkling champagne bubbles and gently massage your body.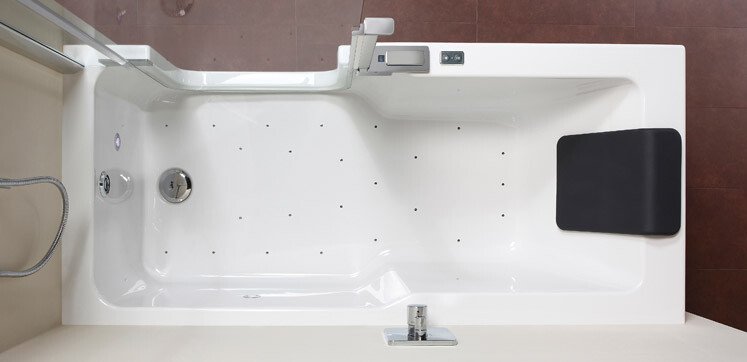 The advantages of the TWINLINE AIR
Relaxing - due to the very low amount of noise.
Convenient - the jets are automatically blown out after bathing and showering.
Comfortable - ergonomic placement of the jets provides an equal effect throughout the whole bathtub.
Practical - the fine jets are integrated in the bottom of the tub and are not disturbing when showering or bathing.
The colored lighting
7 colors: white, yellow, red, light blue, green, blue and violet.
Automatic or manual cycle with stop function.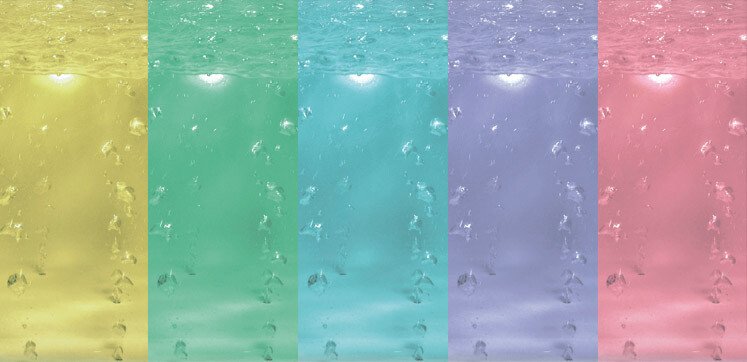 The AIR equipment is available for all TWINLINE 1, TWINLINE 2 and ARTLIFT models!
The classic bath with an extra large shower area
With its bathtub in modern design the TWINLINE 2 embodies the future of all bathtubs.
Shower. Bath. Seat Lift. Your guarantee for mobility in the bathroom.