Artweger MOVE sliding door
A wide range of space solutions that move!
The Artweger MOVE is a modern sliding door series with many satisfying elements and offers excellent value for money. With its proven elegant design down to the last detail and thanks to the wide variety of available options, it fits in to any space.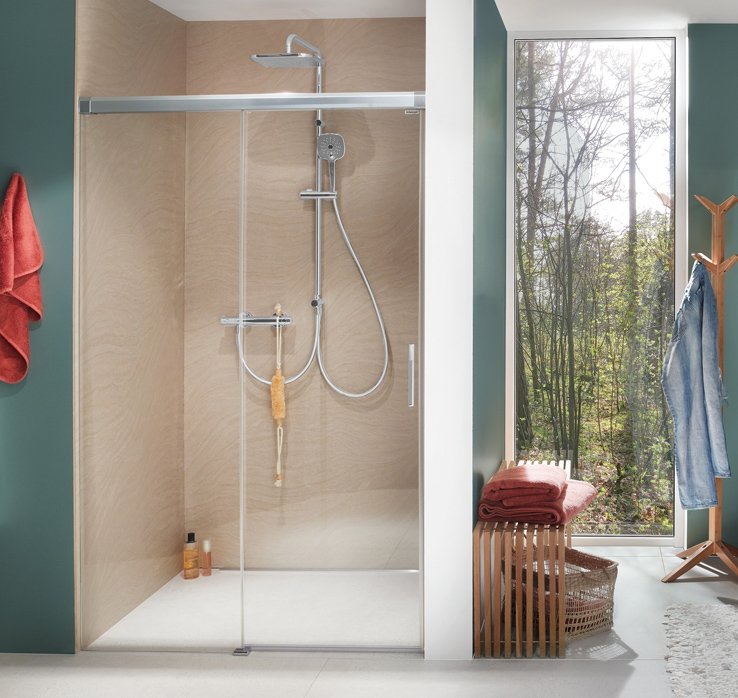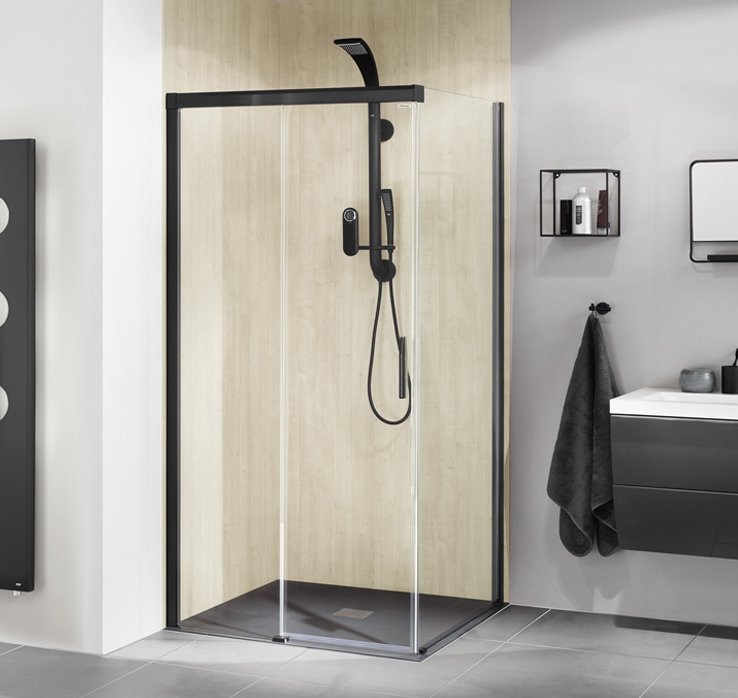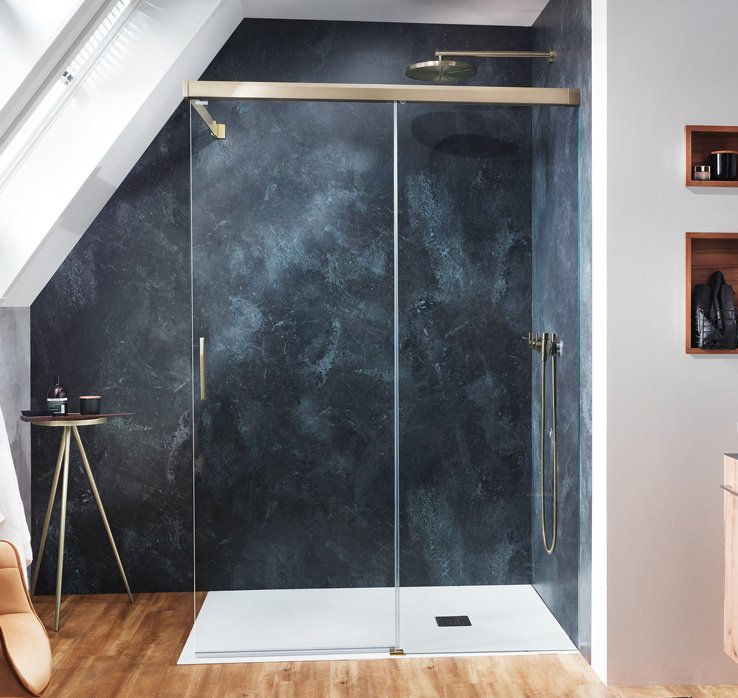 Product benefits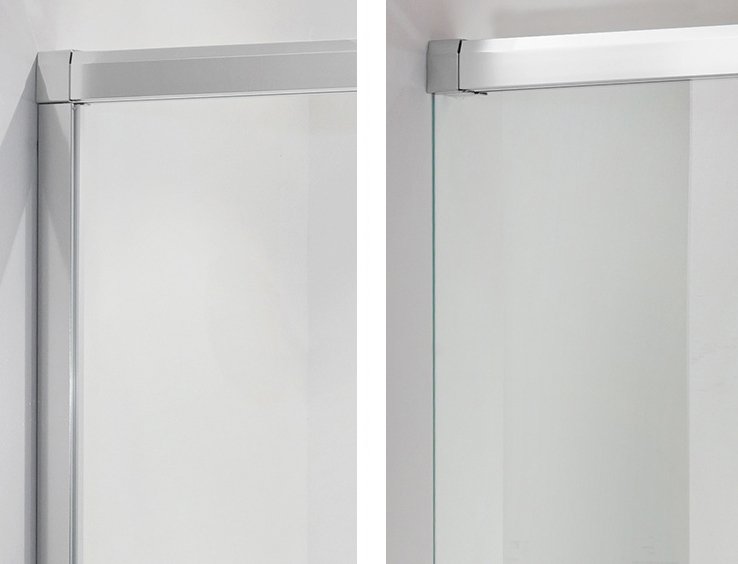 | | |
| --- | --- |
| 1 | With or without a wall profile |
| | When selecting the type of wall fitting, there is a choice of a continuous but discreet wall profile, or completely without a profile. Here the glass closes directly to the wall. |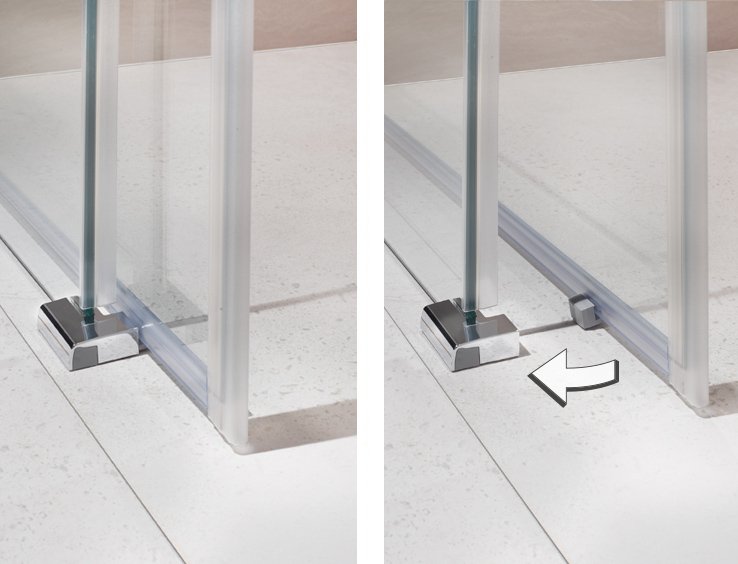 | | |
| --- | --- |
| 2 | Trackless guide with magnetic closure |
| | The doors of the Artweger MOVE run track-free through a narrow guide. The smooth surface of the door- guide unit is easy and quick to clean. The patent pending magnetic door closure enables the door to swing out with slight pressure. This makes cleaning much easier. |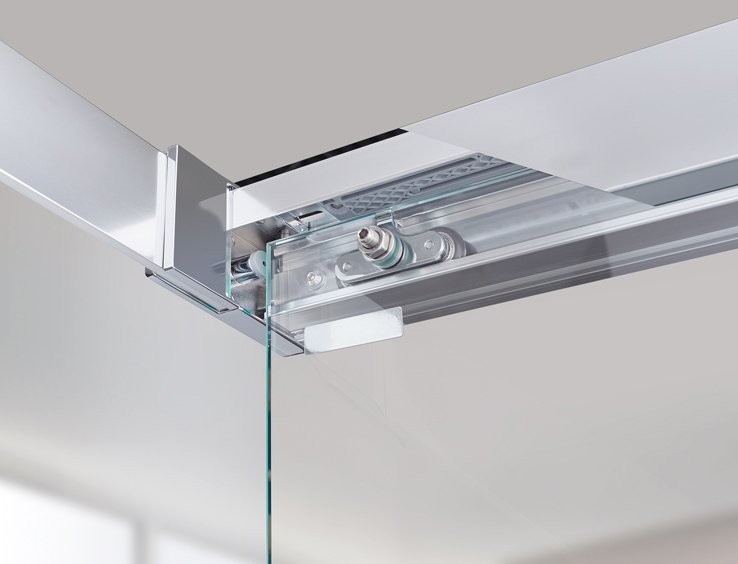 | | |
| --- | --- |
| 3 | Comfort and safety |
| | With SOFT CLOSE AND SOFT OPEN (optional), the latest technology is hidden behind the elegant inner panel. When opening and closing, the door is gently slowed just before the end position and then glides smoothly to the stop position. The hazards of door slamming are no longer a problem. This accessory can also be upgraded. |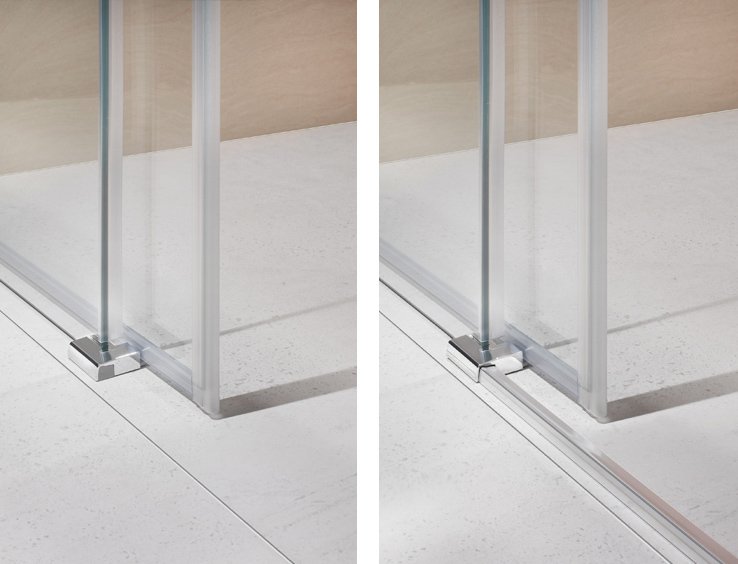 4

VARIO sealing system

You decide whether you want 100% fl ush to fl oor access without a surge bar or with an unobtrusive 12 mm high surge bar for improved watertightness around the door.


More info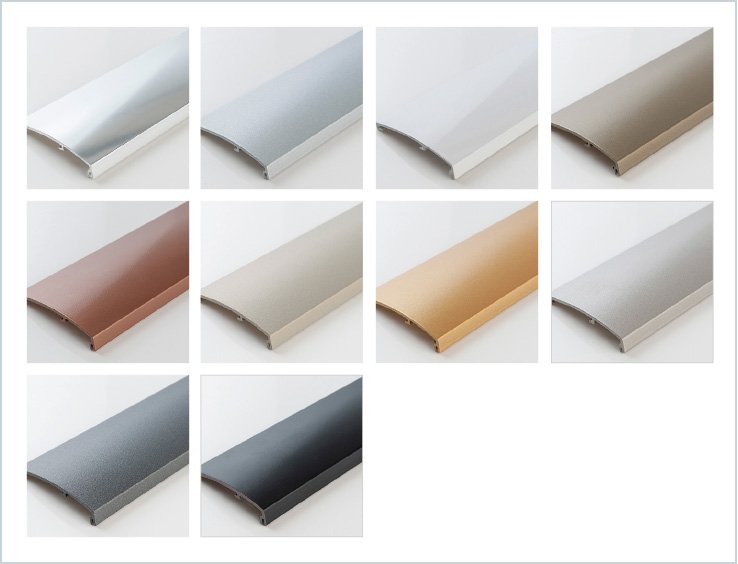 | | |
| --- | --- |
| 5 | Many trendy colours |
| | The Artweger MOVE is available in many trendy colours. You can find more detailed information under material and colours. |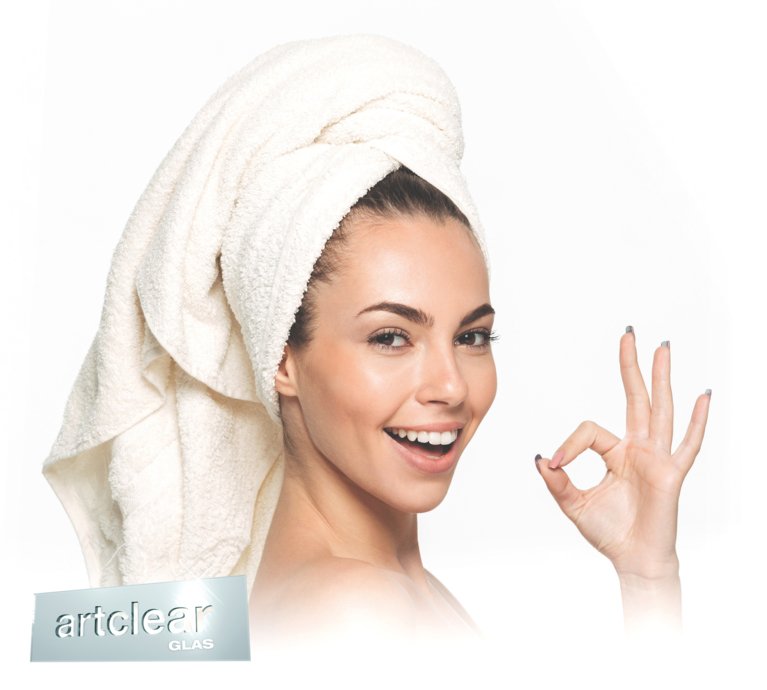 6

Clean glass - a shower's life long (optional)

ARTCLEAR glass has a permanently easy-care surface. Water rolls off, dirt and lime can hardly settle. The cleaning effort is greatly reduced. Due to the UV-cured surface, the ARTCLEAR effect lasts a long shower life.


More info
Details
Sketches

Click a sketch to start animation.

2-part sliding door in a niche

4-part sliding door in a niche

1-part sliding door in niche

Corner access with sliding doors

2-part sliding door with side wall

Double sliding door Walk In

Sliding door next to shortened side screen

Double sliding door on the bathtub

Materials & Colours

high-gloss metal

white - matt white

silver

matt black

champagne

bronze

metallic graphite

mocca

Further colours on request.

Single pane safety glass 6 mm

Learn more

In the Artweger MOVE a special, heat treated safety glass (EN 12150) is used which is very resistant to blows, knocks and changes in temperature. If the glass breaks then little crumbs are created which greatly reduces the possibility of injury.

Glass Satin

Vertical satin stripe, WOLKE

Learn more

Vertical satin stripe, WOLKE with running edge (700 mm), Single pane safety glass 6 mm
Special solutions:
Made to measure on request.
Cleaning & Care:
We recommend the Art-Squeegee included with every genuine-glass shower for wiping off the water from the glass after every shower. This is not necessary with ARTCLEAR GLASS. For hygienic and easy cleaning of your bathroom and shower, Artweger recommends the biodegradable Artweger Blitz Blank cleanser. It has optimum cleaning power without damaging the surfaces of Artweger products. Artweger Blitz Blank is available from your bathroom dealer. Do not use on marble or calciferous stone!