Artweger PRO:TECT Shower new. Without drilling.
Cracked and drilled tiles are a thing of the past. Because with the new Artweger PRO:TECT shower series, installation takes place without drilling: A patent-pending, certified high-performance adhesive system enables secure and permanent fixing from the very first minute. In addition, the Artweger PRO:TECT scores with the easy-to-clean ARTCLEAR GLAS (oprtional) and a multitude of technical advantages that make your life easier.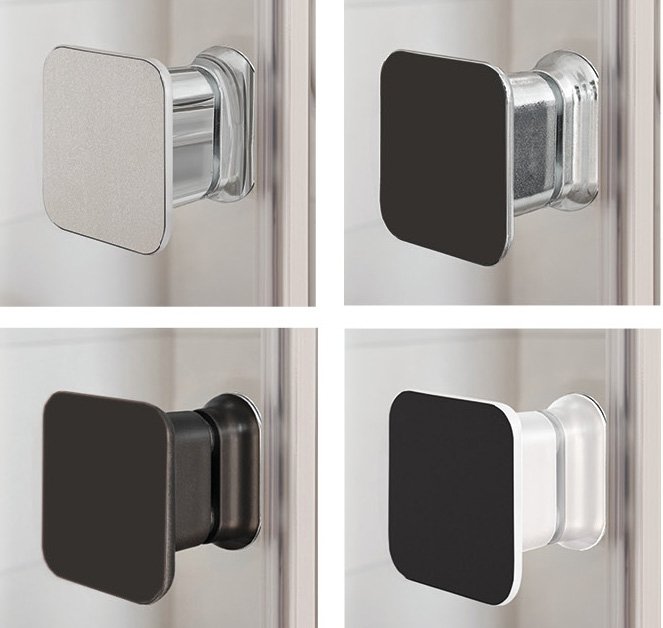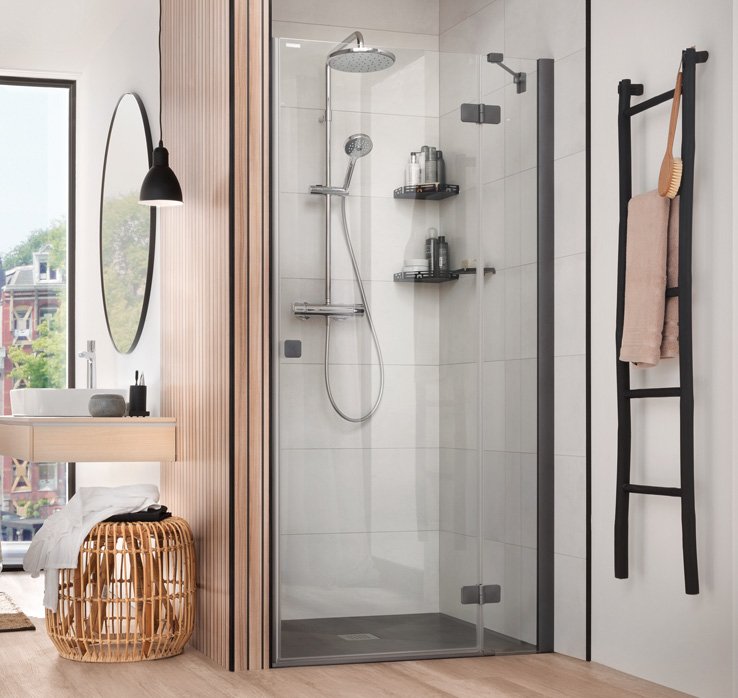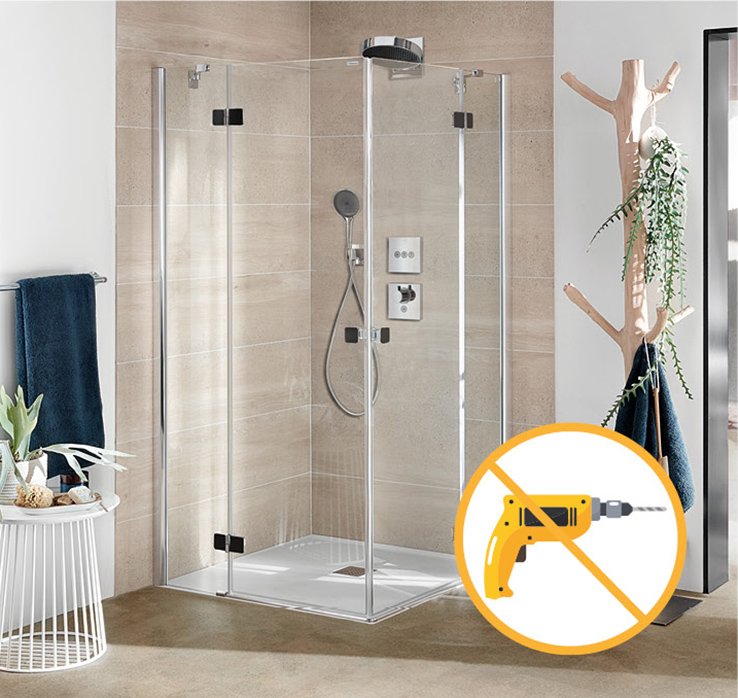 Product benefits
| | |
| --- | --- |
| 1 | Elegant mouldings |
| | The installation is carried out with a high-performance adhesive system. This means that no vertical silicone joints are necessary with the Artweger PRO:TECT. What remains is a clean, elegant look for many years. |
| | |
| --- | --- |
| 2 | 360° TWIN-hinge |
| | With the new Artweger 360° TWIN hinge you can open your shower door inwards or outwards until it touches the side wall of the shower. |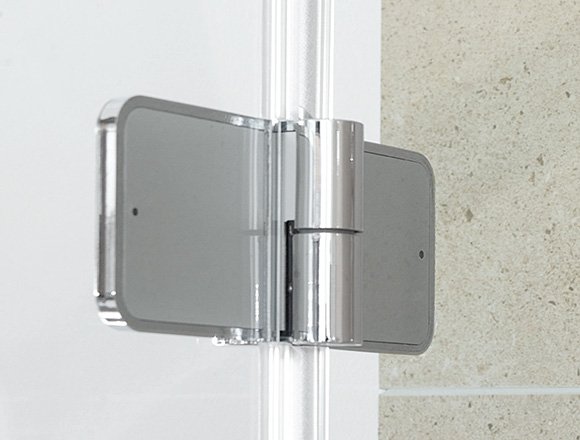 | | |
| --- | --- |
| 3 | Easy cleaning. |
| | The inner surfaces of the glass remain completely smooth and especially easy to clean thanks to the hinges being adhered to the outside surface. |
| | |
| --- | --- |
| 4 | Colours |
| | Many colours possible: Picture 1: As standard, the base parts (a) of the handle and hinges are in anthracite, the front parts (b) in chrome. Photo 2: You can choose between chrome and anthracite for the plinth parts (a). Picture 3: For the front parts (b) you can choose from many trend colours and RAL colours. |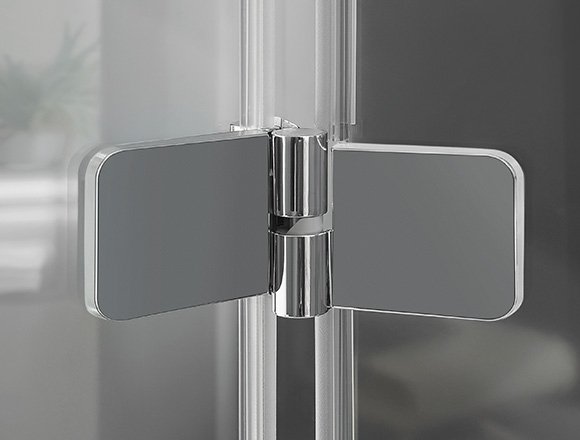 | | |
| --- | --- |
| 5 | Lifting sinking hinge |
| | A special raise and lower mechanism makes opening and closing the revolving, and the swing, shower door easier. |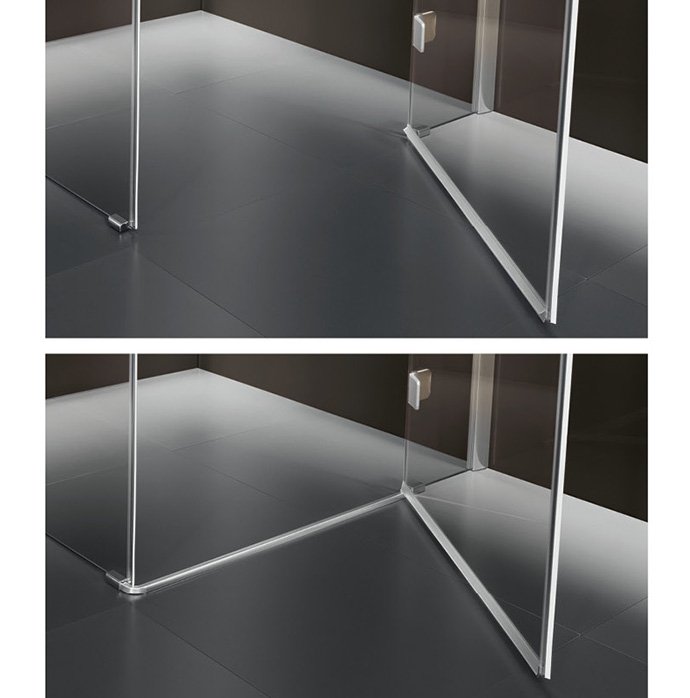 6

VARIO Sealing System:

You decide either for 100% FLUSH-TO-FLOOR ACCESS or for an optional surge bar which is only 10 mm high and provides IMPROVED SEALING of the door.


More info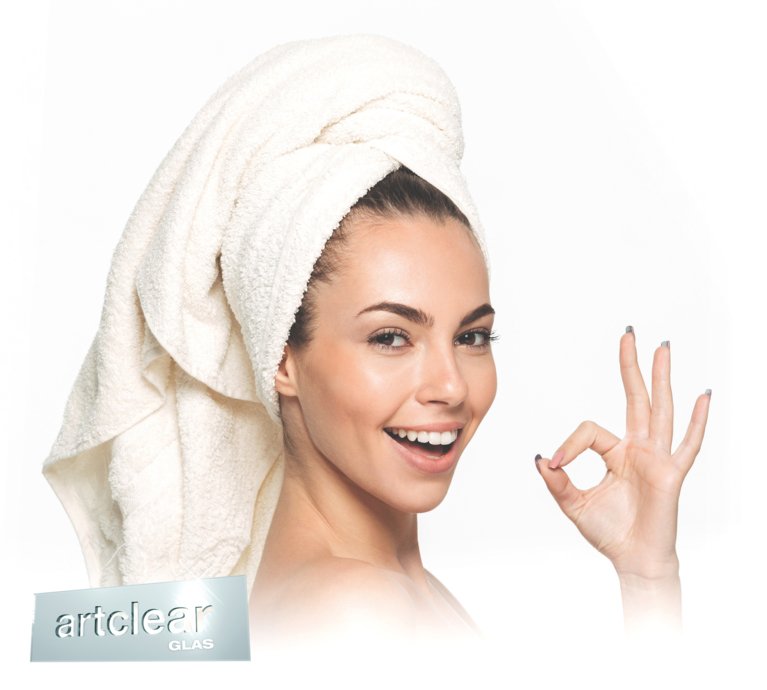 7

Clean glass - a shower's life long (optional)

ARTCLEAR glass has a permanently easy-care surface. Water rolls off, dirt and lime can hardly settle. The cleaning effort is greatly reduced. Due to the UV-cured surface, the ARTCLEAR effect lasts a long shower life.


More info
Details
Sketches

Click a sketch to start animation.

Round shower with 2 swinging doors and 2 fixed parts

Corner entry with 2 swinging doors and 2 fixed parts

Swinging door on fixed part in an alcove

Swinging door in an alcove with 2 fixed parts

Swinging door on fixed part to side wall

Swinging door on anchored part with short side wall

Walk In without a side wall

Walk In VARIO
Downloads:
Special solutions:
Made to measure on request.
Cleaning & Care:
We recommend the Art-Squeegee included with every genuine-glass shower for wiping off the water from the glass after every shower. This is not necessary with ARTCLEAR GLASS. For hygienic and easy cleaning of your bathroom and shower, Artweger recommends the biodegradable Artweger Blitz Blank cleanser. It has optimum cleaning power without damaging the surfaces of Artweger products. Artweger Blitz Blank is available from your bathroom dealer. Do not use on marble or calciferous stone!